Welcome to the Viper Club of America!
VOI13:640HP
Remember the Alamo...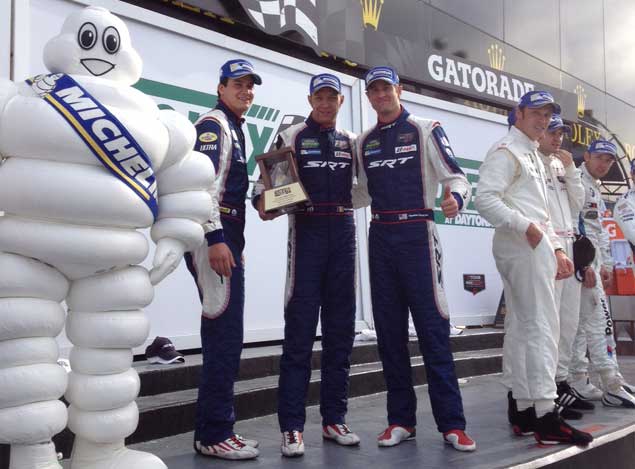 Viper takes Podium Finish at 24 Hours at Daytona
After a grueling race at Daytona, which featured many place changes, the 91 Viper finished third behind Porsche and BMW. Viper started strong, won the pole, and led through the first 10 hours of the race, but overnight saw its fortunes shift. Since it is an achievement to finish the grueling race (Corvette??) to have a podium finish to start the year is a great achievement for team SRT.; Many of the Viper faithful came to cheer on the team, what a great event!
Award winning VIPER Magazine!
The results for the 22nd International Automotive Media Competition are in! Covering media published in 2012, VIPER magazine was competing with a number of great publications including books, magazines, videos, and newspapers. Autoweek and The Star (published by...
[read more]
Latest threads in the forums!